What's going on with these two in the background? They're eating but the woman's scowl progressively deepens while Stan and Soos chat in the foreground. What could be upsetting her?
Hank (the man)'s wife is this lady here: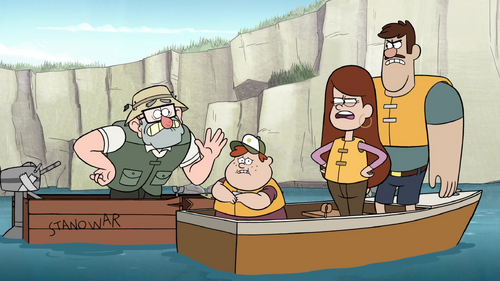 So who's the woman and what is her relationship with him? It's wonderful how the background characters seem to be having their own little stories going on where we don't see them.